Website SEO or search engine optimization is the use of certain techniques to make your site attractive to top search engines like yahoo, google and bing. SEO involves designing and optimizing your website to increase its ranking in organic searches. SEO can help drive a lot of traffic to your site at good conversion rates. The main concepts of SEO revolve around discoverability, relevance and crawlability.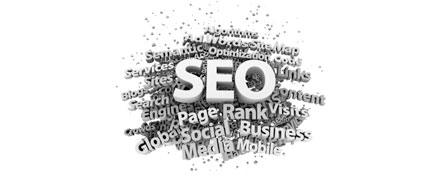 Your site has to stick to main topic or a particular category. This will help search engines understand what your site really is all about. When it comes to discoverability, your site has to be made known in the entire online community. Once you have developed your site and have it running, promote it and communicate it to the online world. Search engines use automated programs called web crawlers that they send out regularly. The crawlers are the ones who visit every site and understand its content.
Here are few tips to help you on your website SEO:
Find your keywords. Searching for the right keywords is a good way to get started. Find out which words relate to your site and use them on relevant pages. For example, if you have a site about your flower shop business, you can choose the keywords flower shop, florist, flower arrangements and so on. Be sure to use the keywords in the first paragraph of your title page because this part is relevant for the crawlers.
Try to review your site's code. Develop a website that is SEO friendly and something that the crawlers can easily comprehend. Get updated with the recent technologies such as CSS (cascading style sheets) and decrease the frequency of formatting your site using the html code.
Read SEO articles and blogs online. There are a lot of SEO-related articles available in the internet for you to read and get helpful advices. Make sure you read from trustworthy sources so as not to mess up your site.
Establish a site map page. Sitemaps can help crawlers find every page on your website. List all the pages in your site together with keyword rich descriptions. Make sure they are all linked properly as well.
Try to make navigation easy. Clear hyperlink texts on your site. Make it plain and simple-crawlers and users prefer it this way.
Consider the technical aspect. Find out which website techniques and styles do Google or Bing likes best. Make sure to work hand in hand with your web developer and find out certain search engine lapses in your website.
Exchange links with trusted and relevant websites. Links serve as votes for your site and your ranking will highly depend on them as well. Quality links are more relevant than quantity.
Keep up to date with your website SEO progress with several analytic programs. There are free programs that you can use online like Google Analytics. This will help you monitor the activities in your site, number of visits, backlinks created & etc,
Content is vital. Website content is the ultimate key to SEO. Keep your site fresh and updated by creating blogs on a regular basis.
From : http://www.internetmarketingace.com/nine-proven-website-seo-tips