1. Lionel Messi, £29.6m : The 22-year-old Argentine plays for La Liga side Barcelona and also Argentina. A £3.6 million bonus earned by Messi for winning the treble last season with Barcelona took him ahead of the England star, David Beckham according to the rich list. Messi was also ranked as the fourth highest-earning sports person in the world, behind golfers Tiger Woods and Phil Mickelson, and basketball star LeBron James.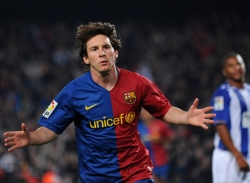 2. David Beckham, £27.3m : David Beckham plays for MLS club Los Angeles Galaxy and also enjoyed a loan spell at Italian giants AC Milan recently.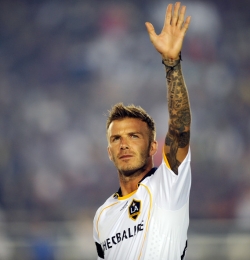 3. Cristiano Ronaldo, £27m : The world top record transfer in 2009. He signed for Real Madrid from Manchester United and is also a regular member of the Portuguese team.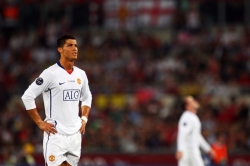 4.  Kaka, £16.9m : Kaka is the brilliant Brazilian international who plays for top Spanish side Real Madrid.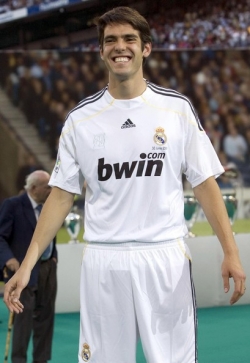 5. Thierry Henry, £16.1m : Thierry Henry now enjoys his football at Barcelona. He is also an integral part of the French National team.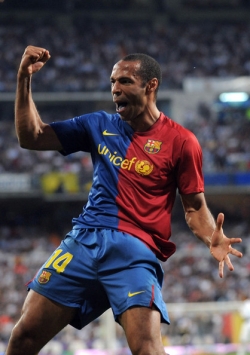 6. Ronaldinho, £15.5m : Ronaldinho Gaucho plays for Serie A side AC Milan in Italy and the Brazilian National Team.
7. Carlos Tevez, £13.8m : Carlos Tevez takes the title of highest earner in English football plays for Manchester City and is also regular member of the Argentina team.
8. Zlatan Ibrahimovic, £13m : Zlatan Ibrahimovic plays for La Liga  side Barcelona in Spain. He is also an intergral part of the Swedish National Team.
9. Frank Lampard, £13m : Frank Lampard enjoys his football alongside John Terry at both Chelsea and England.
10. Samuel Eto'o, £13m : Samuel Eto'o takes the title of highest earner of African footballer  in Europe football plays for Inter Milan and is also regular member of the Cameroon team.
[ad#HTML]