INTRODUCTION
Blog Denaihati.com owned by Tuan Haji Amir Hassan @ Mohd Ilham.
He has started this blog since July 2008 but only active in January 2009.
Denaihati is managed by a team consists of few prominent bloggers can be seen from the following organisational chart/hierarchy:
It owns a dedicated server hosted by ServerFreak Technologies Sdn Bhd.
Beside this blog, few other social media instruments were set up such as:

| | |
| --- | --- |
| SOCIAL MEDIA INSTRUMENTS | FOLLOWERS / SUBSCRIBERS |
| Facebook (Personal) | 3,612 Friends / 465 Followers |
| Facebook (Fan Page) | 57,846 |
| Facebook Group (Denaihati Network) | 1,963 |
| Twitter | 17,656 |
| G+ | 1,344 |
| RSS Feed | 2,680 |
| Aweber (Email Marketing) | |
| YouTube | 7 |
| Instagram | 159 |
| Keek | 1,632 |
| Android Apps | |
BLOG'S TRAFFICS / HITS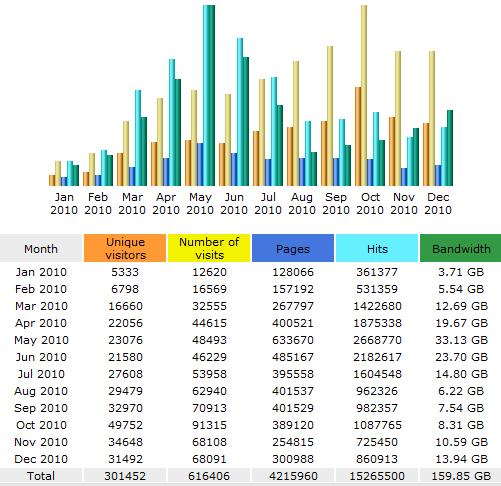 Blog's Traffics for 2010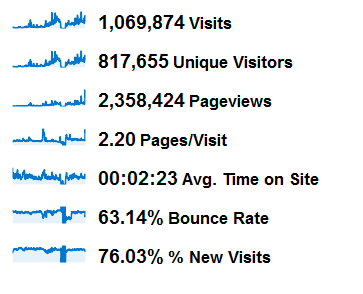 Blog's Traffics for 2011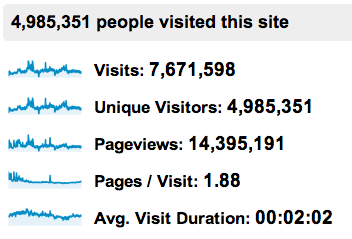 Blog's Traffics for 2012
| | | | | |
| --- | --- | --- | --- | --- |
| HITS / YEAR | 2010 | 2011 | 2012 | 2013* |
| Unique Visitors perday | | | | |
| Pageviews perday | | | | |
| Avg. Time on Site | | | | |
*Jan 2013 – March 2013
READERS' PROFILE

Source: Alexa.com
As concluded from the graph above, majority of Denaihati readers are :
Male who has more purchasing power as compared to female to decide on their travelling decision.
Family with an 'average' education background (some college), which can fit into Airasia market segment.
Surf the blog from their home which shows that majority of them are from a stable family who own a laptop/desktop and able to make an online booking for their travelling trip.
RECOGNITIONS / AWARDS
Along its 4 years blogging milestone, Denaihati Blog has received recognition by Malaysian Social Media Chambers in their Malaysia Social Media Week for the following categories :

Best of the Best Blog of the Year 2012
Most Creative Blog 2013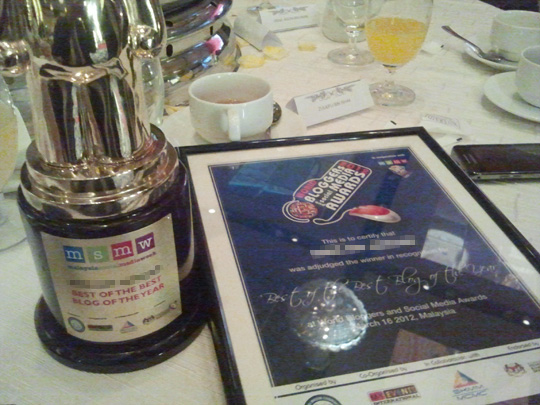 Best of the Best Blog of the Year 2012 – Malaysia Social Media Week

Most Creative Blog 2013 – Malaysia Social Media Week
Denaihati had also built up its networking group by pooling a group of 1,963 active bloggers (as at 2 April 2013) under its Denaihati Network Group (DNG).
For the past 2 years, DNG had organised few gathering session like Majlis Sepetang Bersama Blogger (SBB) 2012 & 2013 and both events managed to draw a total number of 200 attendees per event.
In addition, a mini forum featuring Malaysia Top Bloggers had also been organised during the event and the feedback received from the audiences were overwhelmed.
All of the above events had been highlighted in TV programs like Selamat Pagi Malaysia (TV1), Bisnes Alternatif (Astro) and also been featured in The Star, New Strait Times, Kosmo and Sinar Harian.

Majlis Sepetang Bersama Blogger 2012

Majlis Sepetang Bersama Blogger 2013

Mini Forum with Malaysian Top Bloggers
DENAIHATI CORPORATE PARTNERS
Denaihati has been collaborated with few corporate clients to promote and advertise their brand names in the blog. The said mentioned clients are :
FUTURE DEVELOPMENT
Seminar "Buat Duit Dari Blog"
Arising from an overwhelmed response from the audiences, a large scale forum will be held this coming May themed "Seminar Buat Duit Dari Blog" with an expected audiences of 300 people. As at todate, there are few companies who are willing to be the co-sponsor and we are still open for any contribution / sponsorship towards the event.
Blog Training
Beside seminar, Akademi Denaihati under Denaihati.Com will be organising a class / training on blog development and the training will be divided into 2 categories :
Junior Blog Training as an introduction of blog development
Master / Advance Blog Training focusing on advance level of blog development.
Travel Blog
Denaihati.com has introduced its travel blog called Denai.my in 2012 and as at now, few travel post has been published by the founder himself. His travelling experienced to few countries in Europe, Hong Kong, Macau, Cambodia, Indonesia and Thailand has been penned down with a warm acceptance from readers.
In addition, Denaihati has been able to pool a group of travel blog writer on permanent basis, i.e. Rayyan Harries and Kujie to contribute for a future travel post.

PROMOTION / ADVERTISING PACKAGE OFFERED BY DENAIHATI
Product review post by Denaihati.Com
Promotional Banner will be featured in the Blog
Video Campaign will be highlighted in Denaihati TV
All advertisement regarding your products/services will be spread via Denaihati social media instrument such as Facebook, Twitter, Instagram, etc.
Advertorial Package
Package include :
Blog Post by Denaihati whereby contents of the post will be provided by advertiser. Denaihati.com will adjust the content to suite our blog writing style and the article will not exceed 800 words. Images, videos and promotional graphics are allowed to be included in the blog post.
The post will be permanent on our website for as long as our site is available online and it will be on sticky post mode for 48 hours from the published time and no editing will be done once article have been published after discussion with advertiser and denaihati.com.
Price per Package
| | | | | |
| --- | --- | --- | --- | --- |
| | PAKEJ A | PAKEJ B | PAKEJ C | PAKEJ D |
| Frequency of Post | 1 | 5 | 10 | 20 |
| Price (RM) | RM2,000 | RM8,000 | RM12,000 | RM20,000 |
| Discount (%) | – | 20% | 40% | 50% |
| Saving (RM) | – | RM2,000 | RM8,000 | RM10,000 |
Additional Packages
Promotion in our social media network as mentioned before.
Site wide graphics advertisement which includes : –

Permanent header advertising for as long as the paid duration (month to month or annually).
300 x 250 promotional ads at sidebar.
Promotional ads at bottom of each articles.

Promotional logo on our events merchandise for annual package subscription.
Price per Package : Upon negotiation.
Disclaimer: all price stated in this document valid until 30 June 2013 only, price revision will be done half-yearly. Please send us another request if you need our service after this date.